Unique Wedding Invitation Ideas
There's a lot to consider when planning your special day: The location, the photographer, the music, and—especially—the vows.
One of the first things on every wedding to-do list is inviting the guests. Wedding invitations are sometimes easy to overlook, but it's important to choose invitations that are as unique as you and your partner. One good example is a modern wedding invitations which is definitely the most trending type of an invitation since we are now in a modern era.
Keep reading for unique wedding invitation ideas that are sure to impress your guests.
Incorporate photos into your wedding invitation design
When it comes to wedding invitations, there are a million different ways to go about it. You can choose to have a simple, traditional invitation, or you can get creative and come up with a more distinctive design.
If you're looking for something different, why not consider designing wedding invitations with pictures?
You could use photos of yourselves or of the two of you with your families or pets. You could also use pictures from your engagement photo shoot or other memorable moments from your relationship. Another option is to use themed pictures related to your wedding day. For example, if you're getting married in the fall, you could use leaves or pumpkins in your designs.
Using pictures on your invitations is a great way to add a personal touch and make them really stand out. It's also a fun way for guests to get excited about the upcoming wedding day. If you're having trouble coming up with ideas, there are tons of online tutorials that can help you get started.
Create custom wedding invites
Make your invitations into a work of art! You can do this by using creative fonts, adding interesting graphics, or even printing them on different types of paper.
You could also create a pop-up invitation that will really wow your guests when they open it up! There are many great tutorials online that can show you how to create these unique invitations.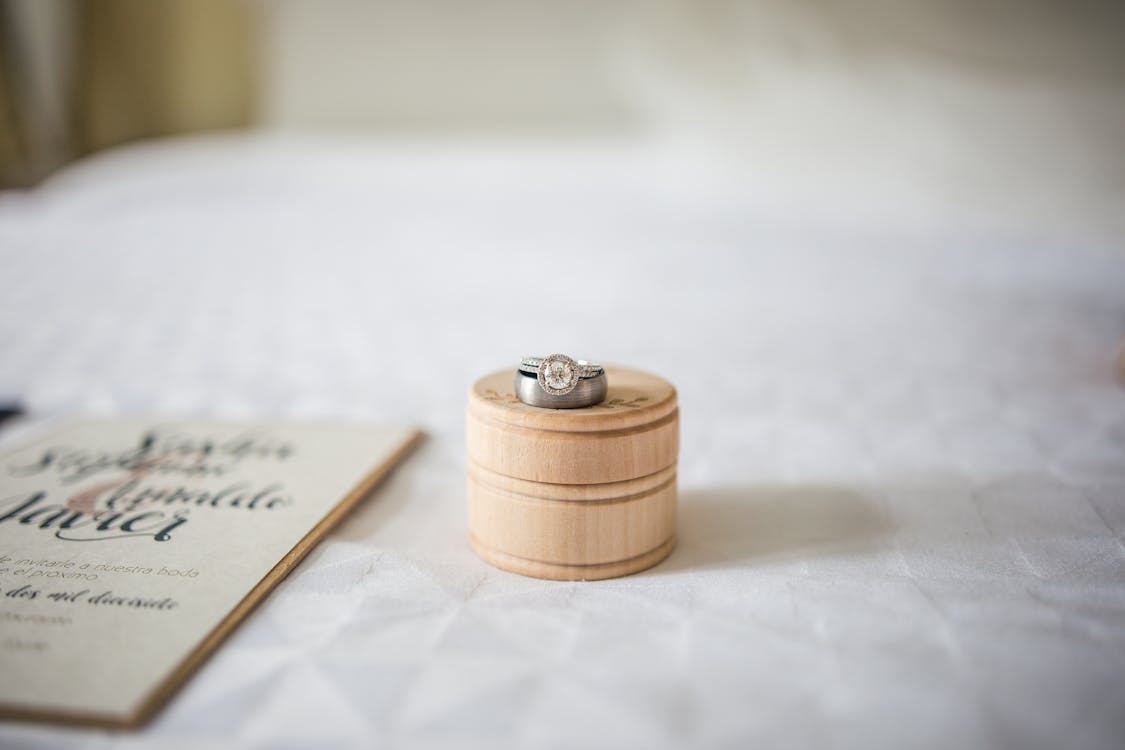 If you're feeling really creative, why not try making your own invitations from scratch? This can be done by using software like Adobe Illustrator or Photoshop, or even by hand drawing everything yourself. There are numerous websites that walk you through the design process and make customizing your invitations a breeze.
Send your invitations out in style
The creativity doesn't have to end with the invitation itself. Consider sending your invitations as a digital file that your guests can print out at home. This is perfect for guests who live far away and saves you a little money on postage costs.
You can also get creative with your electronic invitations. For example, if you and your significant other love movies, you could send a digital invite that looks like a movie ticket stub—maybe for the first movie you saw together.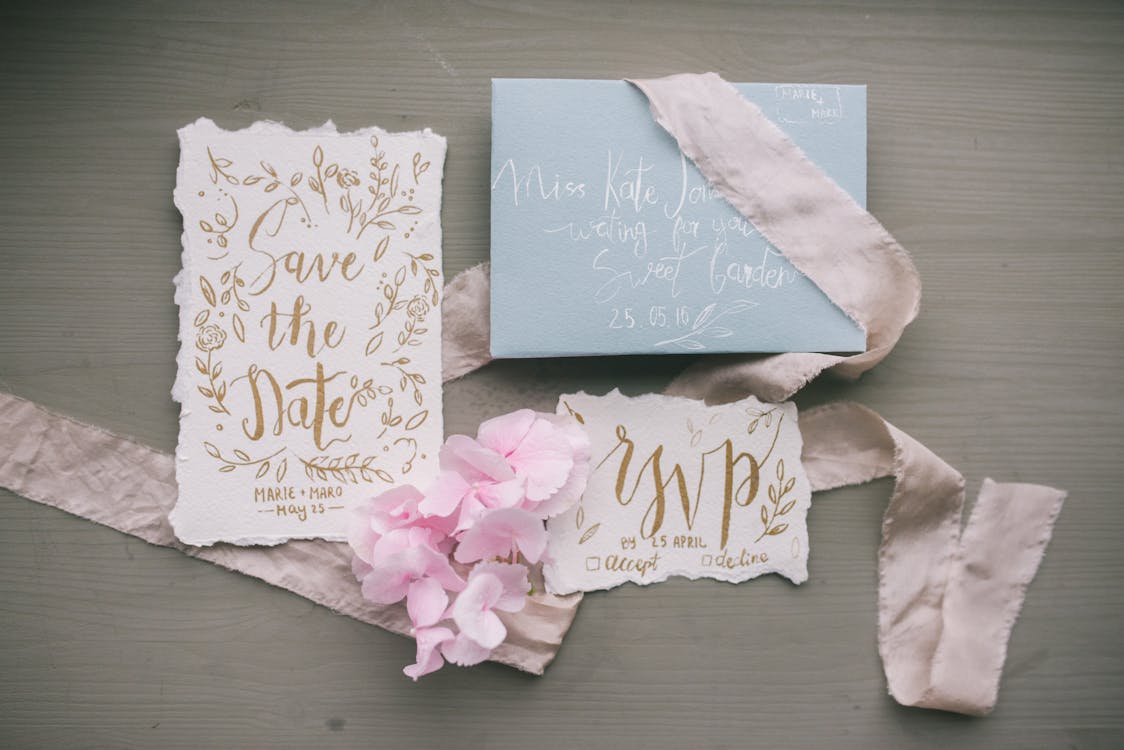 Digital invites also offer a little more flexibility than paper invites, allowing you to easily incorporate elements like custom messages and video greetings.
You could also mail out small boxes or envelopes filled with confetti, feathers, or other fun surprises that will let your guests know that they're in for an exciting celebration.
Follow these tips for brainstorming invitation ideas
First, think about your personality as a couple and what would reflect that. Are you quirky and fun? Maybe an invitation that is illustrated or even hand-drawn would be perfect for you. Are you more formal? A classic design with a modern twist may be right up your alley.
Second, consider the tone of your wedding. If it is going to be more casual, feel free to get playful with your invitations. If it is more formal, try something timeless and elegant.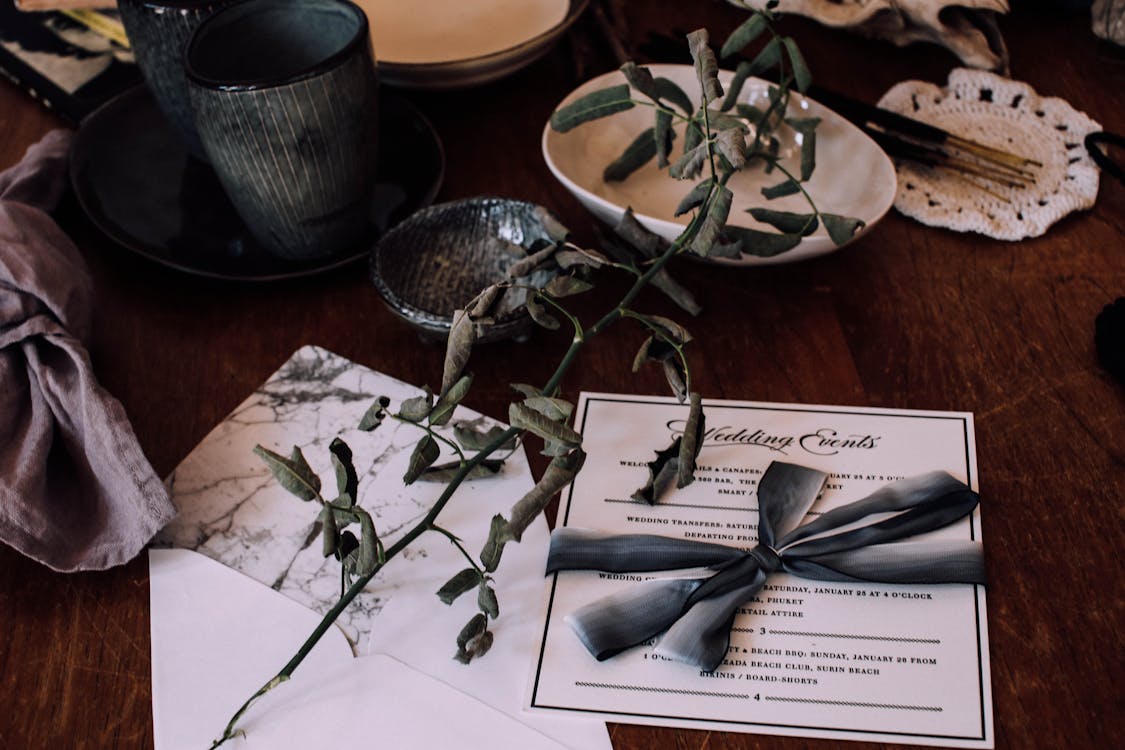 Finally, take into account the overall theme of your wedding. This could be anything from colors to a specific style or era. Once you have an idea of what direction you want to go in, start browsing online for inspiration or head to your local stationery store for some ideas.
With a little creativity and thoughtfulness, you can come up with invitations that perfectly represent who you are as a couple and set the tone for your special day!
Additionals: