9 Ways To Style Slides
The need for comfortable shoes is essential nowadays.
Whether you're going for a short walk or need to run some errands, a comfortable shoe allows you to walk with ease and allow yourself to enjoy the day without worrying about any pain from your soles.
Today, slides are getting more popular as they're comfy while stylish at the same time. They're making their mark in the fashion industry as functional, comfortable, and stylish.
As you go out for the day, you might want to wear slides to make yourself comfortable while at the same time fashionable. To help you out, listed below are some ways to style slides for any of your outfits:
Top 9 Ways To Style Slides:
1. To Rock A Sporty Look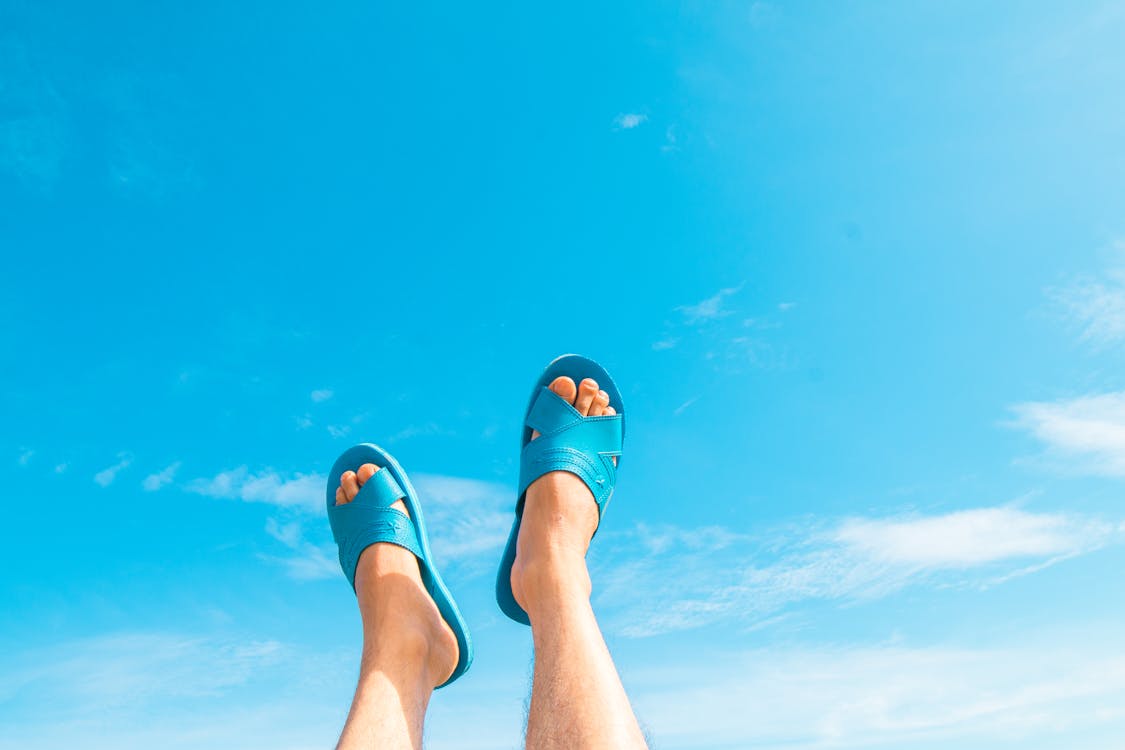 Slides are initially popular for the comfort they bring to the athletes. Their easy-to-wear design allows people to easily slide their feet and free them from the tightness of their rubber shoes.
Moreover, it also provides maximum comfort that will enable people to wear them even with their socks still on. And it'll be the perfect way to be comfortable after every game.
To rock a sporty look, you should consider wearing Adidas slides, as they look extremely sporty yet classy at the same time. It can go with any sporty outfit, even if it just means wearing a regular polo shirt and cycling shorts. A slide would help to give off a relaxed yet sporty aura for your entire outfit.
2. With Denim Bottoms
As people say, denim would go perfectly well with anything that you pair them with, and of course, that includes any footwear. With slides, you can almost guarantee that it'll look perfectly fit, especially if you allow your slides to match the top.
With denim bottoms, you can pair them with shorts, pants, or even skirts. It can either look relaxed, classy, or fashionable. And for a complete look, you can match it with a stylish handbag.
3. Pair With A Sundress
A sundress is a perfect attire if you want to feel comfortable while stylish at the same time. It's the perfect summer outfit that'll go well with the weather and the places you'll go for a quick summer vacation. To allow your entire look to feel comfortable, wearing slides would be the perfect option.
There are plenty of slides out there that offer a slim design, allowing for a classy and sophisticated look that'll surely match any sundress you'll go for.
4. With Wide-Leg Pants
In today's era, wearing wide-leg pants is getting more popular as they're fashionable and comfortable at the same time. It also allows people to easily match them with any top to complete the vibe that they're going for. They can either wear it with a fitted sweater or go for a tucked flowy sleeveless for a fresh and loose look.
And with that, pairing it with slim slides would help to make your outfit look more organized as you can allow your wide-leg pants to be your attire's statement piece.
5. Match With A Classy Fitted Dress
Who could've thought that a pair of slides could be so diverse that it'll look amazing on any outfit you wear, and surprisingly, includes a classy fitted dress?
If you'd like to make your entire appearance fancy while at the same time relaxed, pairing your fitted dress with a pair of slides would help to achieve the look. It can make you look elegant while at the same time comfortable in your way as you're not all out with the classiness of your attire.
6. The Ultimate Beach Look
Since a pair of slides is originally made of rubber, it's only smart that you use them when you're heading for the beach.
This way, you can allow your beach to look comfortable and stylish at the same time. Moreover, it can also serve their purpose well as they won't break due to water exposure.
It'll be the perfect look that will make your outfit beach-ready and appropriate for the theme. Just ensure that you purchase one with a rubber material to last well when you bring it near any water elements.
7. For Workwear Essentials
Wearing slides isn't just to complete a classic look, but it can also now be used as workwear essential. However, before wearing a pair of slides in the office, you should first check within your company's policy if they can allow open-toed sandals inside the work area.
But if they're good to go, you can use slides as a part of your workwear look, allowing you to be fashionable, comfortable, and laid-back at the same time.
This way, you don't have to force yourself to wear high heels, but allow yourself to be snug on your feet while allowing yourself to look bold and formal. Just ensure that you purchase a pair of slides that look formal by choosing leather material.
8. A Comfortable Daytime Look
Everyone wishes to be comfortable if they're heading out to run some errands or need to head out for the day to have lunch or bond with their family and friends.
While wearing comfortable clothes will always help you move at ease and keep yourself from worrying about the unbearable fit of your clothing, matching your outfit with slides would immediately help you achieve a comfortable daytime look.
With the right pair, you can allow your slides to look well-coordinated and let yourself enjoy the rest of your day with an effortless yet fashionable look.
9. As A Statement Piece
Today, Slides aren't just plain and usually consist of a single strap with the brand's logo on it. With the innovation of fashion today, slides can now stand as a statement piece that'll help to highlight the beauty of your entire look. Some slides use fur as their strap material, providing exaggerated comfort.
With its massive design, you can allow the pair to be the highlight of your outfit and let your top and bottom be simple yet match well with your attire.
You can pair it with a bag belt or unique sunglasses to complete your look, and you'll surely be a head-turner.
Takeaway
Styling your slides can be challenging, especially if you aim for formal attire. But with the comfort that it'll bring, it'll surely put you in a better mood and allow you to dress well. It'll be the perfect outfit that can let you be snug on your feet and stylish with your clothing, enabling you to enjoy the rest of the day worry-free.
Additional: