Outfit Ideas That Go Perfect With Jeweled Flat Sandals
So, you're looking for the perfect outfit that will go great with your new Jeweled Flat Sandals.
You want something that is both stylish and comfortable, but you're not quite sure where to start. Well, don't worry, because we've got you covered.
Here are some great outfit ideas that will have you looking fabulous all summer long.
1. Pair Your Jeweled Flats With A Simple Sundress
This is an excellent look for days when you want to feel put together but doesn't want to overdo it. A sundress is a perfect option because it's comfortable and allows your shoes to really shine.
Add a few simple accessories, like a pair of sunglasses and a cute clutch, and you're good to go.
2. Wear Them With Cropped Jeans And A Tank Top
If you're going for the more casual look, then cropped jeans and a tank top are a way to go. This outfit is perfect for running errands or grabbing lunch with friends.
Just add your jeweled flats, and you're all set.
3. Pair Them With A Flowy Maxi Dress
Anyone searching for a more elegant look will love this outfit idea. Wearing your sandals with a flowy maxi dress is a great way to show them off. Add a few simple jewelry pieces, and you're good to go.
Something else to keep in mind about a flowy maxi dress is that it can also be worn as a beach cover-up. So, if you're heading to the pool or the beach, this is a great option to bring along.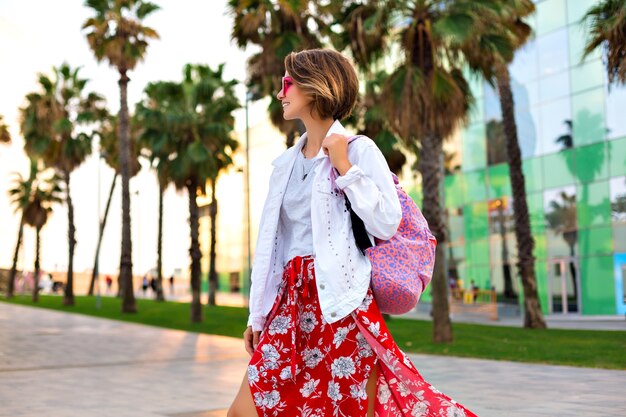 ?You may find relatable: Top 15 Maxi Dress Styles For Women To Know In 2022
4. Be Extra Stylish And Pair Them With Wide-Leg Pants
This is an excellent outfit for anyone who wants to make a statement. Wearing your flats with wide-leg pants is a great way to show them off.
The trick is finding a pair of pants that are a little longer than usual. This will help to create the illusion of longer legs. This look is great for those trying to achieve a more polished look.
5. Go On The Wild Side With Animal Print
If you're feeling a little bit daring, the best outfit to go with your sandals might be one featuring the animal print.
This is a great way to make your shoes stand out. Just be sure not to go too overboard with the print. A simple top and bottom in a neutral color will do the trick.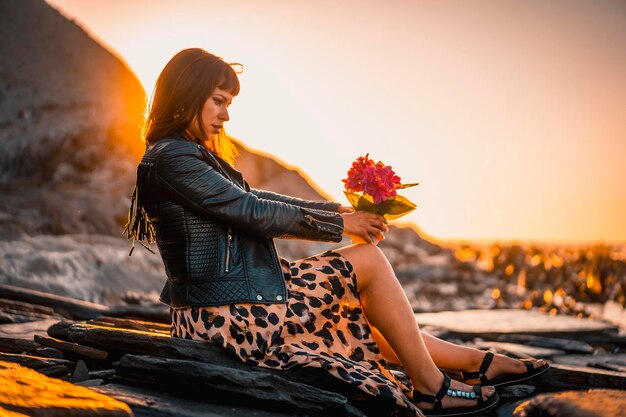 You Can't Go Wrong With Anything That You Wear With Your Sandals
What's so great about sandals is that you can dress up or dress down any outfit. So if you're unsure about what to wear, remember that your sandals can go with anything.
The main thing to remember is that you want to be comfortable. And, of course, you want your shoes to really stand out. The goal is always to look and feel your best.
It's not just looking great that you want to buy sandals; you also want to enjoy wearing them. Therefore, you should purchase a good-quality pair of sandals that will enhance your look and provide you with the comfort you need.
Additionals: