How To Style Avant-Garde Clothing
When wearing avant-garde clothing, embrace your individual style and be bold with your choices. Start with unconventional pieces like asymmetrical skirts or jackets. These are easier to integrate into your everyday outfit and may inspire you to wear more outlandish pieces.
To add a little fun and daring to your avant-garde look, add a statement necklace or an intricately patterned scarf. You can check pinterest.com for online mood boards to help you visualize these types of looks.
The word avant-garde essentially means vanguard. This is appropriate for this type of clothing because it promotes individualism and freedom. It is about breaking rules and carving out a world for yourself that is all your own. While avant-garde clothing may be out of fashion for many, it's the perfect way to show your individuality and style.
Try mixing and matching pieces from different avant-garde collections to find your personal style. Try experimenting with colors, textures, and shapes to find your perfect outfit. Embrace your personality to find your own style and feel confident in showcasing it to the world.
Wearing avant-garde clothing can be a risky endeavor, but it's worth it in the long run. It's not for everyone, but if you're comfortable embracing risk and taking chances, you'll stand out among your peers.
Avoid Combining Too Many Colors In One Outfit
If you want to make a statement, try mixing and matching different colors, fabrics, and textures. You can play up your outfits' contrasts by playing with the color of your clothes and accessories. Click here for a list of amazing moments in high fashion history for outfit inspiration. Alternatively, you can use block colors and abstract patterns to create a unique look.
Wear Monochromatic Outfits
Wearing monochromatic outfits is a fun and easy way to style avant-garde clothing. The basic rule of monochrome dressing is to mix colors in complementary proportions. Try pairing colors in similar shades or with items of the same color family, such as a bold scarf or handbag. This style allows you to emphasize the details of the outfit and draw attention to the texture of the fabric.
Cutting-edge clothing emphasizes volume, so try to balance voluminous pieces with slim, fitted pieces. You can also use geometric structures and modern cuts to make your ensemble more exciting. The main idea of cutting-edge fashion is to go beyond conventional fashion boundaries and recycle waste materials, so don't limit yourself to traditional colors.
Wearing cutting-edge clothing means taking a chance, and it takes a certain confidence to pull off this style. It's easy to get creative and mix and match colors and patterns to create your own avant-garde ensemble. Online shopping can make it easier to find the right avant garde clothing – rawlooks.com to suit your tastes. This style of dress also emphasizes the body's adornment, so it's important to have enough self-confidence to go against the grain.
The first step in embracing avant-garde fashion is determining the best style for you. Try on different pieces and see which one suits you best. Also, think about your personality. For instance, an introverted person may be more comfortable in monochromatic or minimal outfits. Once you've decided which style suits you best, you can start showing it off in public.
Avant-garde clothing is all about showing off your uniqueness and creativity. Try pairing a satin skirt with jeans, or a flirty dress with camouflage boots. Whatever your style, make sure you make your ensemble as unique as possible, so you can stand out from the crowd.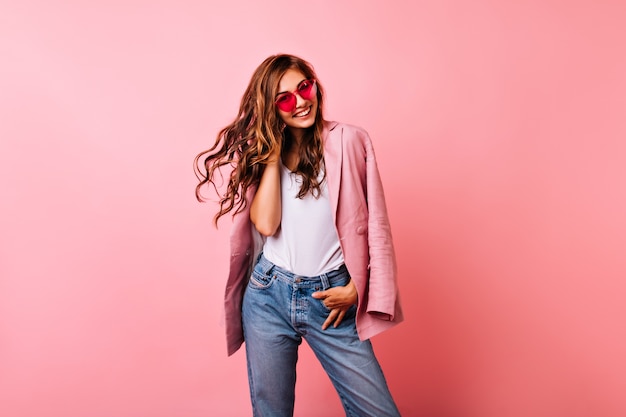 Wear Bold Colors With Contrasting Or Complementing Fabrics
For the best results, use bold colors and fabrics that have contrasting or complementary color schemes. Contrasting colors work together to create an exciting contrast, and they will make your ensemble pop.
You can find complementary colors by drawing a line through the middle of a color wheel. Paler colors tend to be easier to blend successfully than more intense ones.
For instance, you could wear a pink shirt with a seafoam-colored tie to create a striking outfit. However, it is important to note that contrasting colors and fabrics should not be paired with each other too often or too dramatically.
Additionals: